"La Gringa" is Cabo's newest powered catamaran tour, offering unforgettable whale watching, snorkeling and fun filled sunset tours that include the iconic Cabo Arch at Land's End on the confluence of the tranquil Sea of Cortez and mighty Pacific Ocean.

La Gringa sports easy walk-on access to over 600 square feet of flat, stable and comfortable deck area including open bar, bathroom, seating for up to 30 and 360 degree view access. Stay comfortably protected from the sun beneath our huge fixed hardtop canopy or just relax and sunbath on the open bow and suspended hammock netting, riding just a just a few feet over the open sea.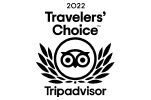 Find out why our guests comment on La Gringa as "the highlight of our trip was the catamaran tour on the La Gringa", or "the crew was fun, informative and very accommodating" or how about "we saw lots of different whales way up close, had a fantastic lunch then enjoyed snorkeling the calm, fish filled shallow waters on a secluded beach" .
All tours include our friendly, informative and entertaining crew who will also serve up a delicious light lunch and/or snacks, some chips, guacamole, and Mexican salsa with complementary open bar and soft drinks… and of course music and lots of fun. Daily departures from dock E on the main marina.
Join us by booking online now!